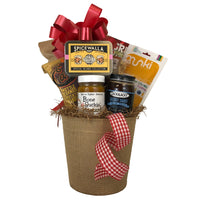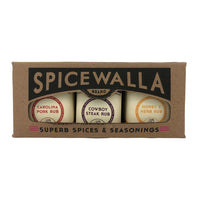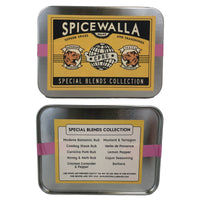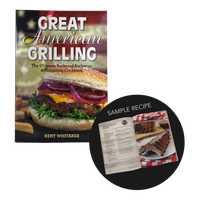 King of the Grill
We've filled this burlap-covered bucket with snacks, and ways to kick your grilling game up a notch!
Contents pictured:
Snack mix

Popcorn

Kettle chips

Peanuts

A couple of jars of our favorite sauces made here in North Carolina. Perfect for summertime gifting, father's day, or for anyone who enjoys cooking and trying new flavors.

Pictured here with an optional copy of Great American Grilling (an awesome full-color cookbook (paperback)), optional Spicewalla Spice Sampler tin (made in Asheville, NC … includes sample-sized pouches of 10 tasty spices).
Please note: Gift basket contents/container are subject to change based on availability. If you have questions or specifications about your gift basket's contents, please "ask us a question" (above) or give us a call at (919) 783-5330. Thanks!